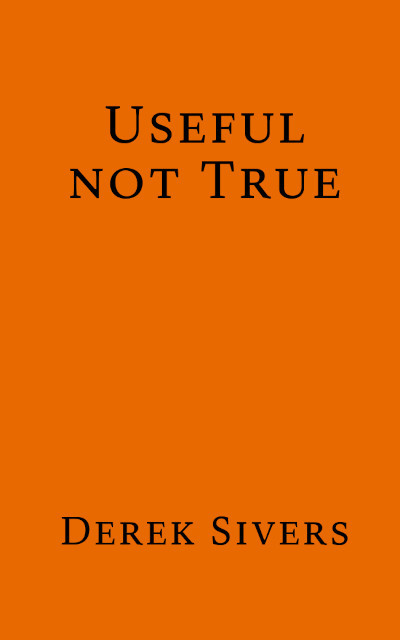 Useful Not True
This book will liberate your personal effectiveness. For the minutes you spend with these ideas, don't worry about what other people do. This is about you, your unique actions, and your ideal unconventional self.
🌟 Discover the Clarity of Doubt
Learn that almost everything presented as "truth" is just subjective.
Extract the few objective facts.
Discard the stories, projected meanings, and baseless beliefs.
Realize your obstacles to progress and clarity are not actually true.
🌟 Master Intentional Belief
Choose the mindset you need for the moment.
Adopt perspectives like placebos for your current situation.
Use beliefs as tools to navigate challenges, sidestep biases, and strategically influence your mindset.
🌟 Choose Ideas Not Ideologies
Refuse ideology because it declares an entire collection as true and good or false and bad, insisting you discard all useful ideas if their bundle is imperfect.
Break apart the packaging of beliefs.
Pick individual ideas, regardless of their origin or messenger.
🌟 Redefine Life's Games
See society's rules and norms as just games - no different than childhood games, but now treated as truth.
Don't play a game that's rigged against you.
Define the terms you really want.
This book helps you see that since almost nothing is absolutely indisputably true, you should choose beliefs and ideas that are useful to you now — that help you take the right actions.
That's why it's called "USEFUL NOT TRUE".
Still writing it. Here's a preview:
Want early access?
Just get on my email list.